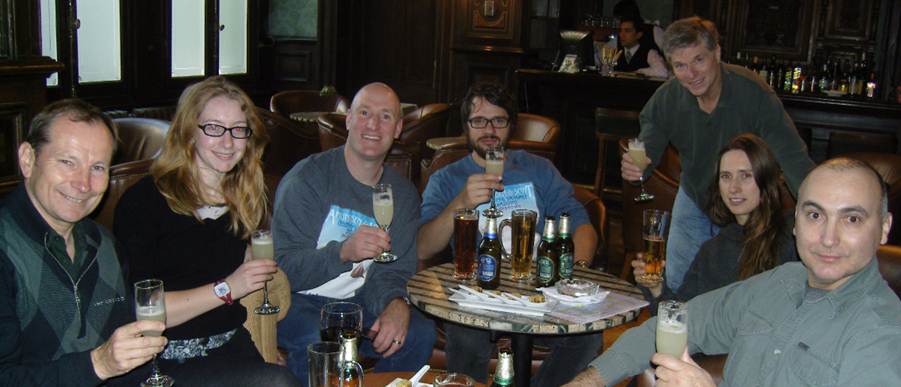 Over the last few days each member of my South Pole Team have arrived at the hotel. Sue and I first met up with Keith and Lisa who I have worked with before in Polar regions. Also Lisa 's brother Oscar.
Keith is here to organise admin for the trip but will not be joining us but hopes to lead a shorter trip in January to the South Pole so there is a chance we will catch him on the ice as we overtake the 1 degree team next year.
Lisa and Oscar will be our experienced guides and will work with to make sure we travel in the correct direction and to assist with any problems. Both are very experienced Polar explorers and will be a great asset to our team.
Ronnie and Bryony turned up 24 hours later having met in transit going through Santiago. Finally the following day Bob arrived so the team was now ready to get started on admin, gear checks and packing our sledges.
We had a first night together having a get to know each other drink in the Shackleton Bar, a very fitting venue to get in the mood for our expedition. We had a nice dinner just off the main square in the centre of Punta Arenas. I felt very sorry for Bob who had only arrived a few hours earlier after some 30 hours of travelling and I am sure all he wanted to do was get to bed and who could blame him.